5 Course Wine Dinner Benefitting Livermore Downtown, Inc. (SOLD OUT)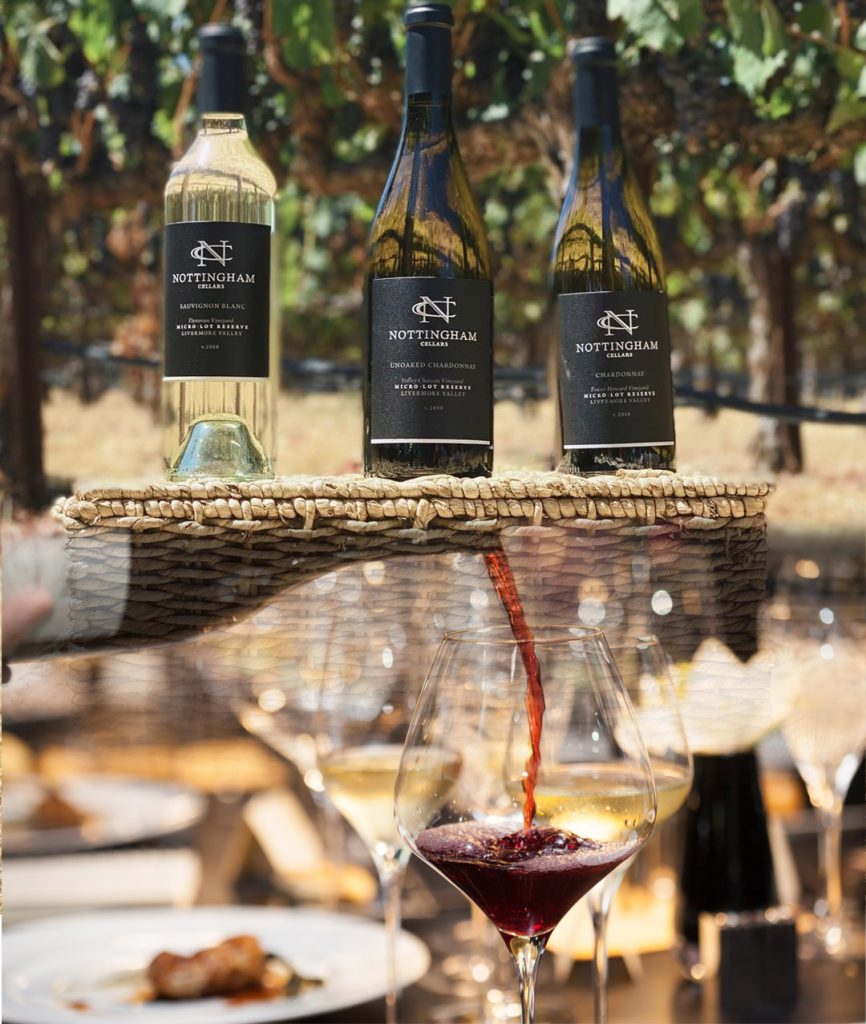 First Course:
Grilled & Caramelized Peach with Prosciutto and Fresh Burrata
Nottingham Cellars Sauvignon Blanc
2018 Central Coast
Second Course:
Roasted Alaskan Cod with a Fresh Corn Beurre Blanc
Nottingham Cellars Chardonnay
2019 Central Coast
Third Course:
Beef & Pork Meatballs with Cabernet Marinara. Served over polenta with Grana Padano
cheese & flaked sea salt.
Nottingham Cellars Cabernet Sauvignon
2018 Central Coast
Fourth Course: 
Pepper Crusted Filet Mignon with a Veal Demi Apple Cider Reduction. Served with a barley
risotto.
Nottingham Cellars Mixed Blacks
Micro-Lot Reserve
2019 Casa de Vinas, Livermore Valley
Fifth Course:
Caramel Chocolate Panna Cotta with Berry Compote & Sea Salt
Vasco Urbano Wine Company GSM
2017 Central Coast
Join us for dinner Tuesday, September 15th at 6:30pm.
MAXIMUM 4 PEOPLE IN YOUR SOCIAL BUBBLE TO A TABLE
Enjoy a special dinner under the stars created by Executive Chef Jesus Martinez. Tables will accommodate a maximum of 4 guests as long as all are a part of the same social bubble. Help two local businesses give back to the organization that helps make Downtown Livermore thrive!
Hours
Operation Hours:
Wednesday & Thursday: 12pm – 8pm
Friday: 12pm – 9pm
Saturday: 11pm – 9pm
Sunday: 11pm – 8pm
Happy Hour:
Wednesday – Friday: 3pm – 6pm
Saturday & Sunday: 12pm – 6pm
Follow Us
Contact Us
Address
1736 First Street,
Livermore, CA 94550
Get Notified of Deals, Specials, and Events!